High-end Luxury Advent Calendar Gift Box Custom Structure Design
Product Detail
FAQ
Product Tags
Welcome to our video where we will be showing you how to assemble the 16-grid double door calendar box. This box is perfect as a gift or as a home decoration during the festive season. In this video, you will get a detailed understanding of the calendar box, including how to open the double doors and pull out the small boxes. Follow our step-by-step guide to complete this project and good luck!
Available in 2 Standard Styles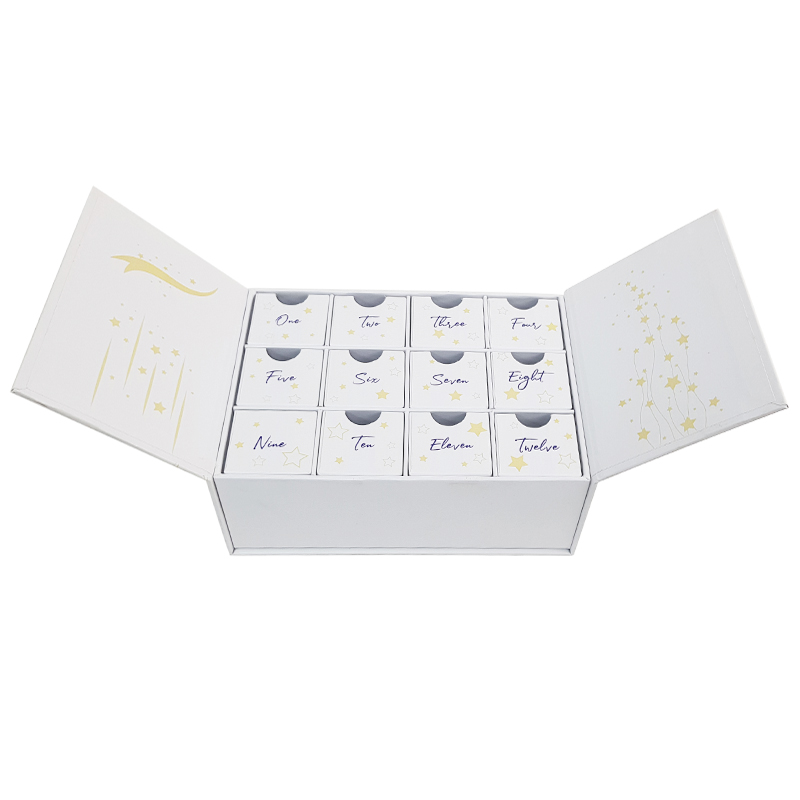 Beautiful shape, but the price is a little higher, suitable for the appearance of the group with high requirements.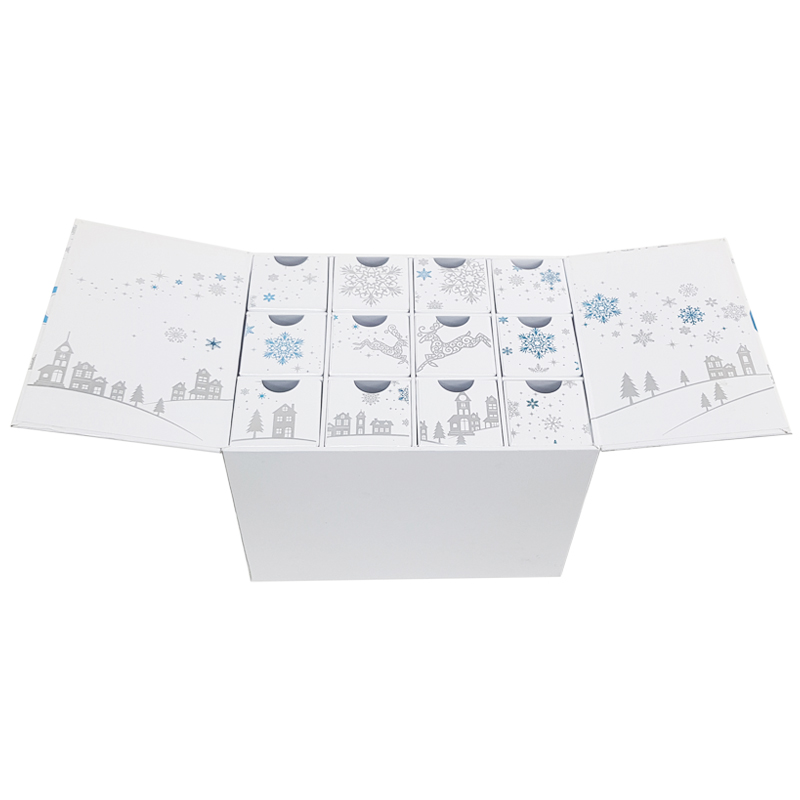 With separation, slightly lower price, suitable for most groups.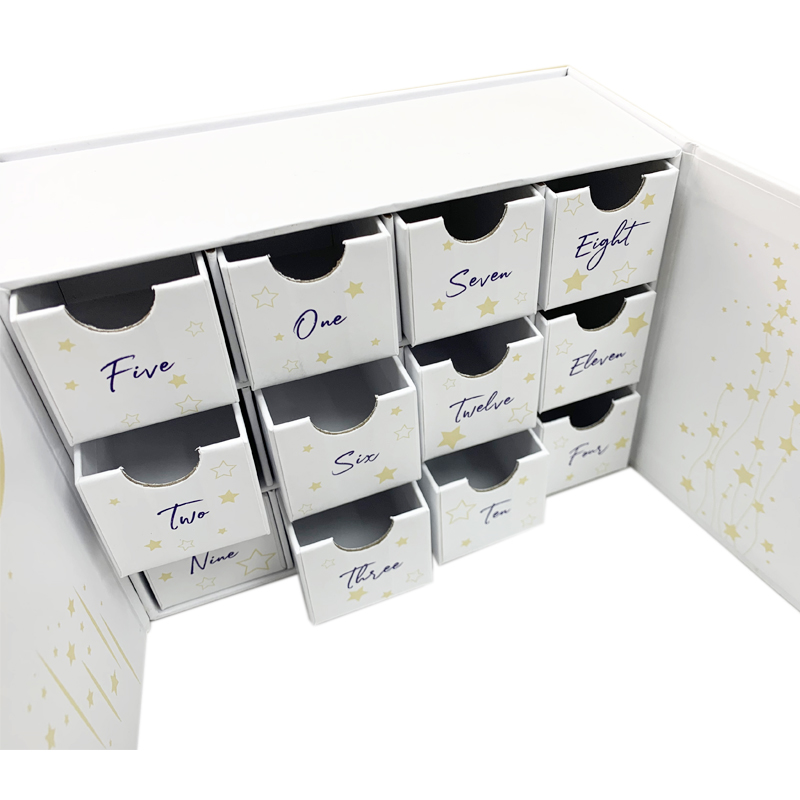 Drawer rigid box (Thickness is 1-2mm)
The overall feeling is good, the price is slightly higher, suitable for high-end luxury goods.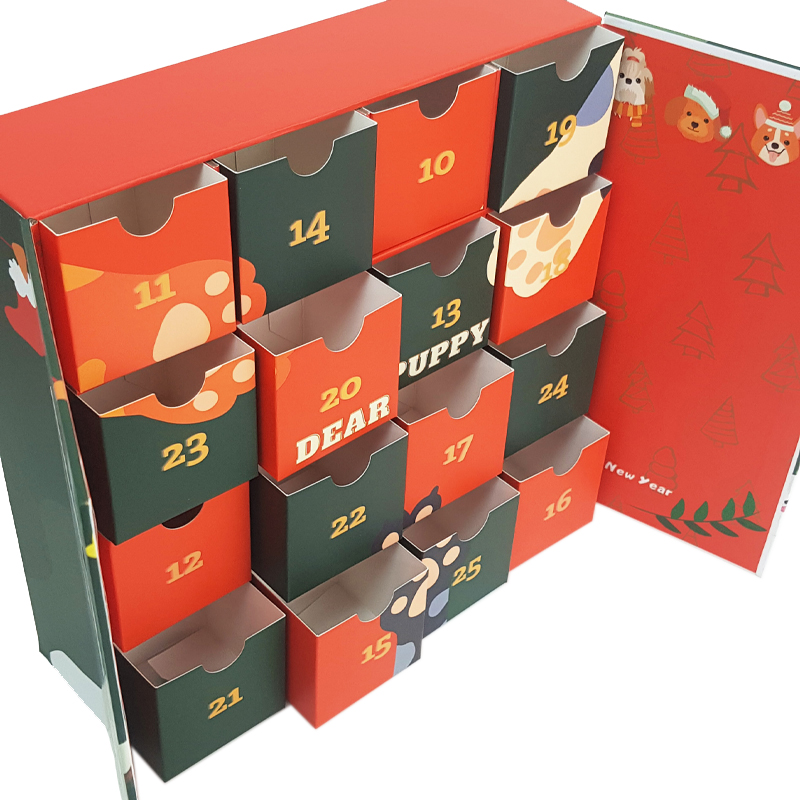 Drawer card box (Thickness is 0.5-0.8mm)
Use the form of card box to make drawer box, the price is slightly lower, no change in appearance, most people's best choice.
Thick, solid rigid packaging boxes will keep your products safe and secure. Separate lattice can be matched arbitrarily, the outer box double door design, can be matched with ribbon.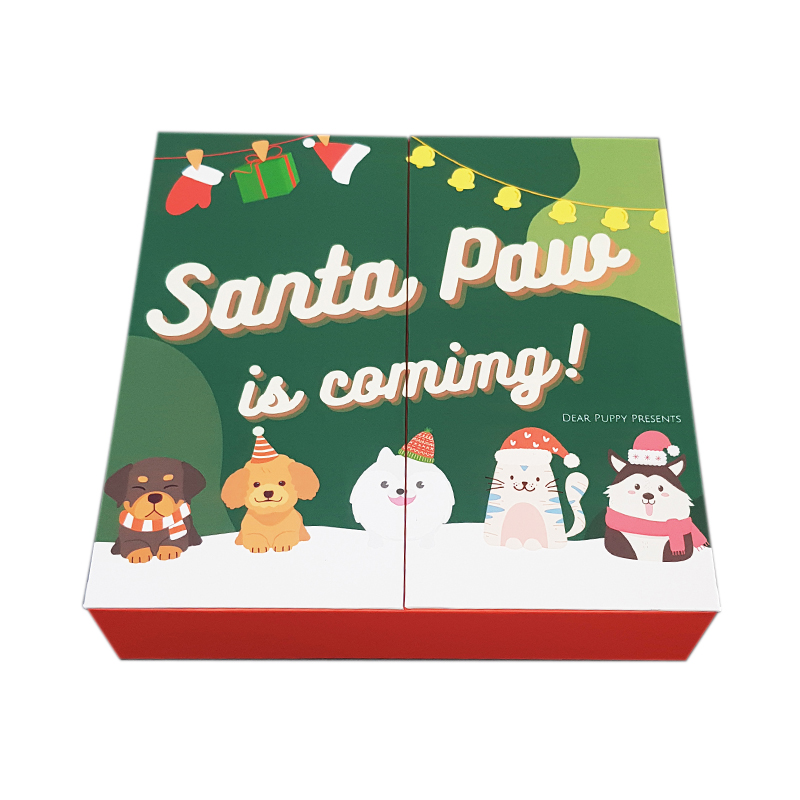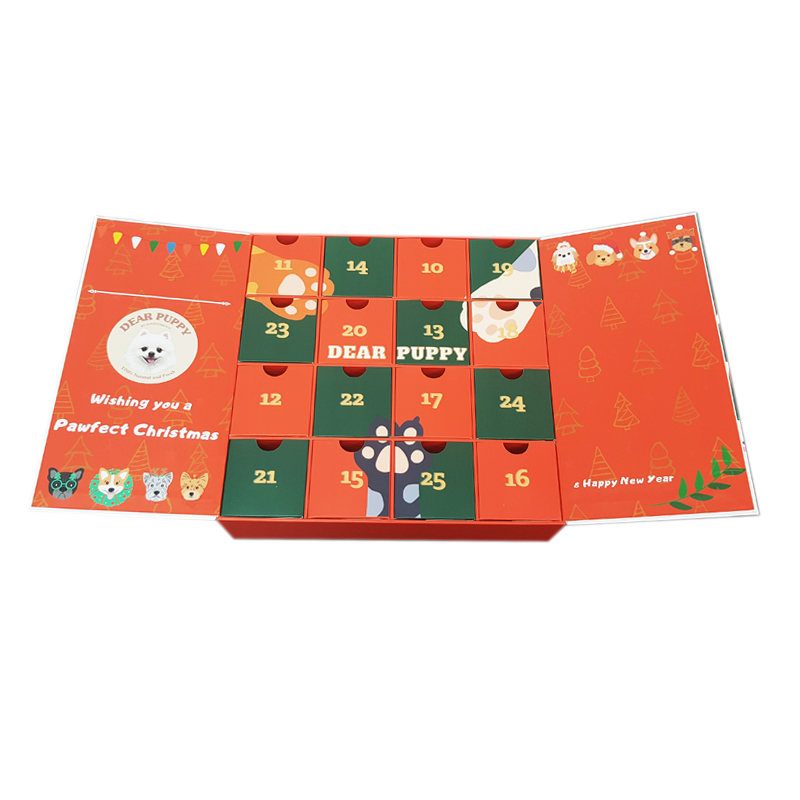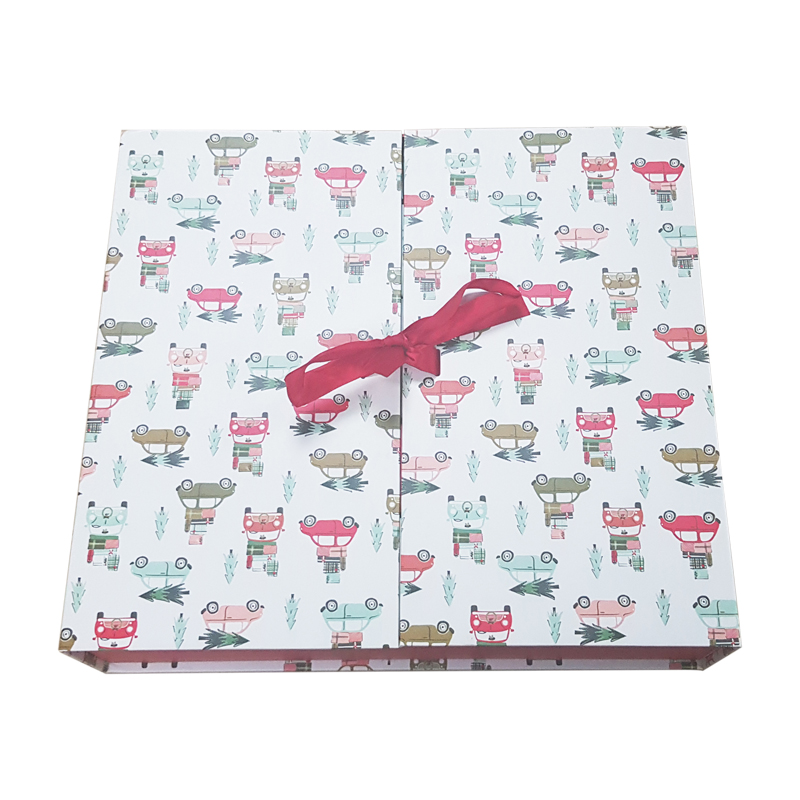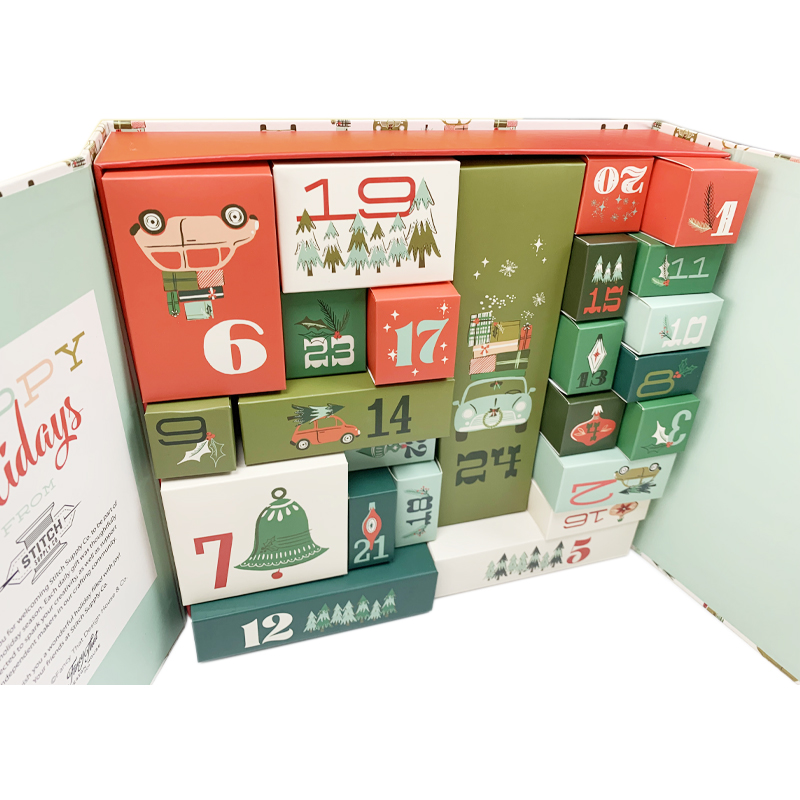 Technical Specs: Advent calendar box
White Paper
Solid Bleached Sulfate (SBS) paper that yields high quality print.
Brown Kraft Paper
Unbleached brown paper that is ideal for only black or white print.
CMYK
CMYK is the most popular and cost effective color system used in print.
Pantone
For accurate brand colors to be printed and is more expensive than CMYK.
Biodegradable Lamination
More expensive than standard lamination and doesn't protect your designs as well, but is eco-friendly.
Lamination
A plastic coated layer that protects your designs from cracks and tears, but not eco-friendly.
Matte
Smooth and non-reflective, overall softer look.
Glossy
Shiny and reflective, more prone to fingerprints.
Advent calendar box Ordering Process
A simple, 6-step process to getting custom magnetic rigid box packaging.

Purchase a sample (optional)
Get a sample of your mailer box to test size and quality before starting a bulk order.

Go to the platform and customize your mailer boxes to get a quote.

Choose your preferred shipping method and place your order on our platform.

Add your artwork to the dieline template we'll create for you upon placing your order.

Once your artwork is approved, we'll start production, which typically takes 12-16 days.

fter passing quality assurance, we'll ship your packaging to your specified location(s).
---
---
Write your message here and send it to us